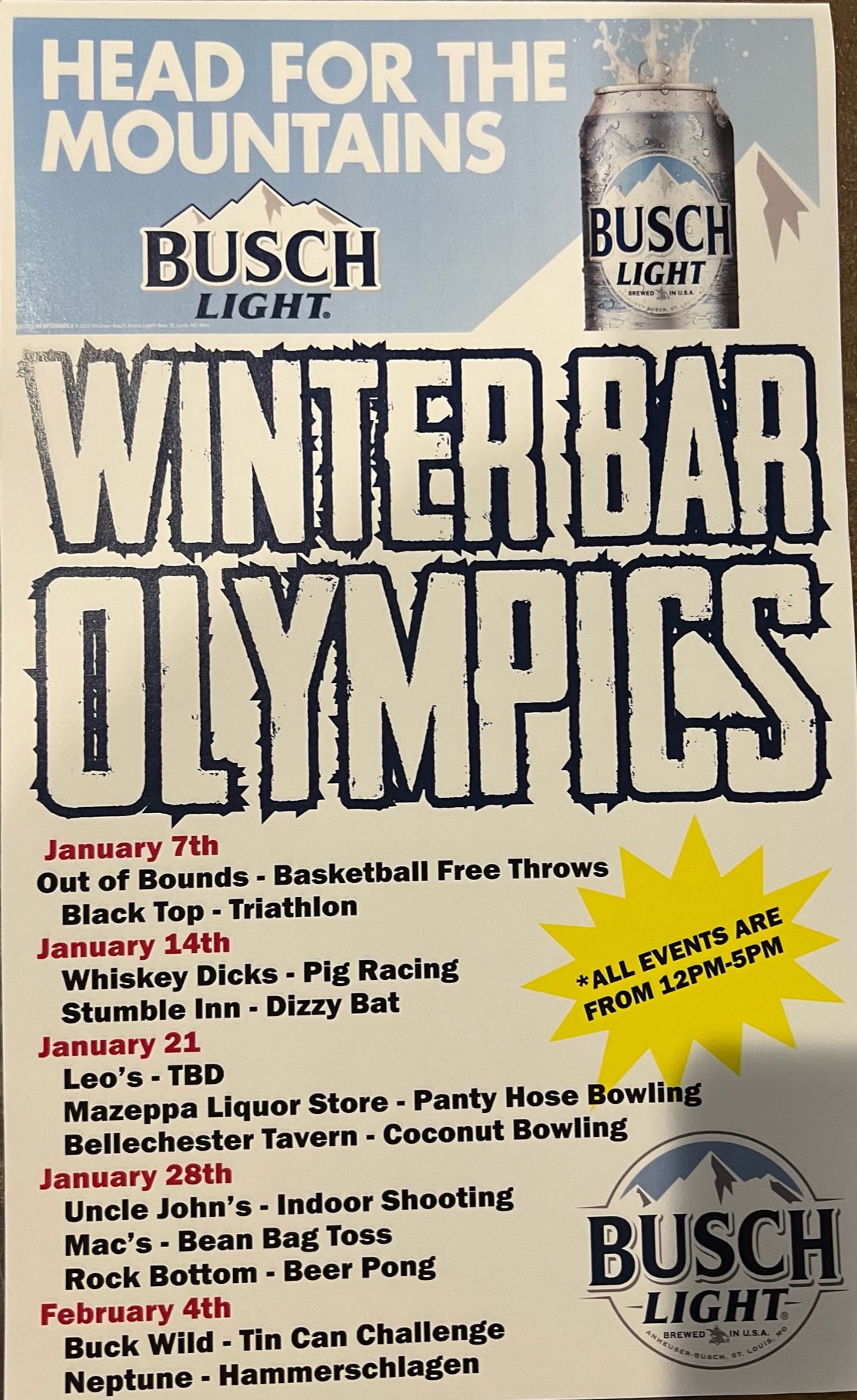 Winter Bar Olympics
Come Join us on January 8th at Blacktop Bar and Grill for a chance at winning a $100 bar tab. We'll also be rating bartenders to determine the Best Bartender of 2023.
Each bar has a $100 bar tab for the winner of each event. All Events are 12PM-5PM 
See you here! 
Looking for a place to host an event? Look no further!
We have a backroom dedicated to events such as:
Birthday parties
Graduation parties
Wedding receptions
Family Gatherings
Non-profit Events
School Functions
and more!
Contact us today to reserve this space!